Arlan Johnson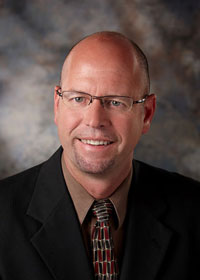 Arlan Johnson began his career at Howard County Medical Center in the Clinic Director position and after three short years, he was promoted to CEO. Arlan graduated from the University of Nebraska at Kearney with a Bachelor's degree in Business Administration, with an emphasis in Finance. Arlan received his Masters of Healthcare Administration degree through Bellevue University in 2012.
Prior to joining the staff at HCMC, Arlan worked in the banking industry for over 15 years, most recently as a Bank Manager for Bank of the West in Grand Island. Arlan has been employed at HCMC since October of 2007. Arlan, and his wife Kori, reside in St. Paul. They also have four children: Brandon, Madison, Gunnar & Emily.
---
Morgan Meyer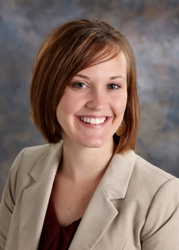 Morgan is the Chief Financial Officer at Howard County Medical Center. Prior to her position as CFO, she worked in public accounting as a senior healthcare auditor at Seim Johnson, LLP. Morgan graduated with a Bachelor of Arts degree in Professional Accounting from Hastings College in 2011.
She has been a Certified Public Accountant (CPA) since June of 2013. She is also a member of the American Institute of CPAs (AICPA), Nebraska Society of Certified Public Accountants and the Nebraska chapter of the Healthcare Financial Management Association (HFMA). In March of 2014, she obtained her HFMA certification as a Certified Healthcare Financial Professional (CHFP).
Morgan and her husband Jordan are both natives of and reside in St. Paul with their daughter Lainey.
---
Jillyn Klein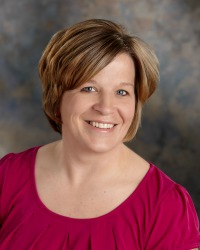 Jillyn Klein began her career at Howard County Medical Center in 2000. She was hired as a Radiologic Technologist, and in 2001 was promoted to Radiology Director. In July of 2013, Jillyn was promoted to Chief Operating Officer. Jillyn's primary responsibilities include overseeing all of outpatient services, in addition to working to expand our current services.
Jillyn graduated from Fort Hays State University with a Bachelors of Science Degree in Radiology Technology. She is currently working to earn her Master's Degree in Healthcare Administration. Prior to joining the HCMC staff, Jillyn worked in the Radiology Department at St. Francis Medical Center in Grand Island. Jillyn, her husband Steven, and children Tristan, Tamryn, Ty and Trasa reside in Wolbach.
---
Leslie Belzer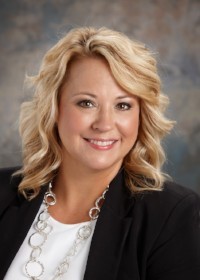 Leslie is the Chief Human Resources Officer at Howard County Medical Center. She has worked in Human Resources since 2001. Prior to coming to HCMC, she was the Human Resources & Benefits Manager for Bosselman Companies and in Human Resources at Chief Fabrication. Leslie has a Bachelor's of Science Degree in Business with an emphasis in Human Resource Management. She also holds her Professional in Human Resources Certification (PHR) and her SHRM Certified Professional designation (SHRM-CP). She has held Board positions with the Society for Human Resource Management (SHRM) Nebraska State Council and the local Central Nebraska Human Resource Management Association Chapter. She has been a member of SHRM since 2003. Leslie and her 2 daughters, Hayley and Carley reside in Grand Island.
---
Paula Ryan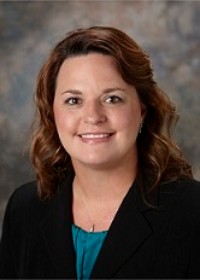 Paula is the Clinic Director at Howard County Medical Center.  Prior to her position as Clinic Director, she worked at St Francis as a Clinical Supervisor of the Intensive Care Unit.  Paula graduated with her LPN in 2001 from Hawkeye Community College in Waterloo, Iowa, her ASN from Mercy College of Health Science in Des Moines, Iowa, and her BSN from the University of Wyoming in 2014.  She has worked in Nursing Leadership at Mercy Medical Center in Des Moines as a Unit Coordinator and most recently as a Clinical Supervisor of the Intensive Care Unit at CHI Health St  Francis in Grand Island.  Paula is part of the American Association of Critical Care Nurses and is certified as a Critical Care Registered Nurse. Paula and her husband Casey reside near St Paul and have four children, Grady, Reed, Etta, and Lucas.
---
Janelle Morgan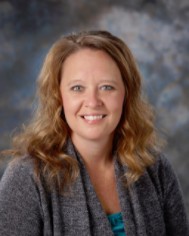 Janelle is the Co-Director of Nursing at Howard County Medical Center. She graduated in 1997 from Central Community College with her Associate Degree in Nursing. She started employment with HCMC in 1997 and transitioned to ED/Inpatient/Trauma Coordinator at HCMC in 2008. In 2015 she accepted the Co-Director of Nursing position. She is a graduate of the Nebraska Hospital Association Leadership Institute and obtained her Board Certification in Emergency Nursing in 2011. Janelle is currently a member of the Region 3 Trauma Advisory Board for the State of Nebraska & is also a member of the Emergency Nurse's Association. She is a St. Paul native & currently resides in St. Paul with her husband Bob & children Carson & Camryn.
---
Kathy Bowman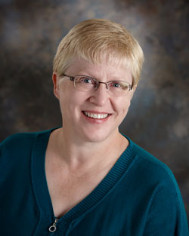 Kathy is Co-Director of Nursing at Howard County Medical Center. Kathy was born and raised in Geneva Nebraska. She is a graduate of Mary Lanning Memorial School of Nursing in Hastings Nebraska. She went on to receive a Bachelors of Science in Health Arts. Kathy started her career in small rural hospitals and even though she has worked in larger facilities she still prefers the rural hospital environment. Kathy has held numerous different positions in nursing and believes that is the reason she still enjoys it as much as she did the first day.  She is married and has one son who lives and works in Lincoln- no grandkids but she does have a grand dog. Kathy is very involved in our area Medical Reserve Corp. which is another one of her passions.
---